EXPLORING SMARTWATCH TECHNOLOGY FOR CHILDREN WITH PRADER-WILLI SYNDROME​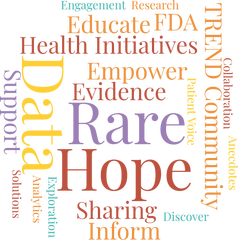 Overview
July 20, 2018 – TREND Community is excited to announce The PWS Octopus Initiative to explore smartwatch technology for children with Prader-Willi Syndrome.
TREND Community is partnering with the family tech wearables company JOY to test the potential of their first product, the Octopus Watch, to help children with Prader-Willi Syndrome (PWS) overcome daily challenges common to this rare disease.
We are recruiting 30 families who have a child between the ages of 5-8 years and has a diagnosis of PWS to participate in this Health Initiative which is expected to last 4-6 weeks. If chosen, you will receive a free Octopus watch and be asked to participate in discussions and journal about the product and your experiences.
A team of experts including PWS specialists and data scientists will review the data collected to discover how these watches might help children with PWS overcome specific challenges and improve families' quality of life.
Apply to Participate
If you would like to be considered for this Health Initiative contact us at interested@trend.community.
As a thank you, all applicants will receive a 20% coupon code towards a purchase of an Octopus watch.
About PWS
Prader-Willi Syndrome is a genetic condition that occurs in approximately 1 out of every 15,000 births. PWS is recognized as the most common genetic cause of life-threatening childhood obesity. Children with PWS often experience cognitive and behavioral challenges including slow processing speed and high-levels of anxiety managing transitions (www.pwsausa.org).
About JOY
JOY is a wearables family tech company on a mission to reinvent how parents share time with their children. No more stress, no more power struggles. Only precious moments spent focusing on what really matters: quality family time (www.heyjoy.io).The Octopus watch is the first icon-based watch that empowers kids by teaching good habits and the concept of time. It fosters responsibility, independence and self-esteem.
About TREND Community
TREND Community is a digital health company with a mission to accelerate the search for treatments and cures while improving the quality of life for individuals living with rare disease (www.trend.community).