To kick off our "Sleep in Rare" Evidence Accelerator, TREND Community presented our poster titled "Extracting Real-World Insights From Social Media to Understand Narcolepsy and the Impact of Brain Fog" at The World Sleep 2022 in Rome, Italy March 11th to 16th.
Click here to download the poster with abstract and full reference list.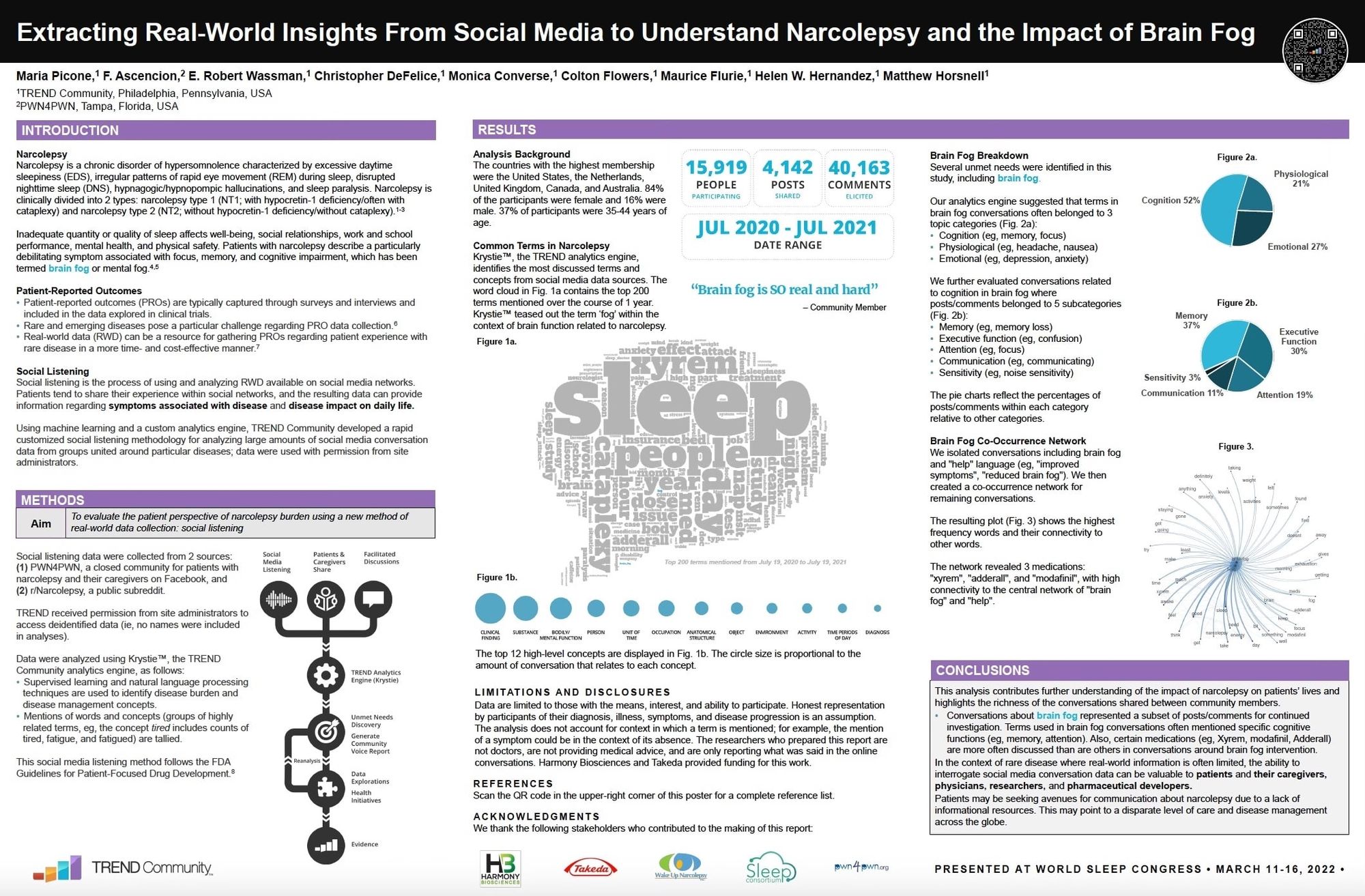 If your rare disease community is impacted by sleep-related issues, contact us to learn more at interested@trend.community.