In April 2019, FDA held a public meeting to obtain patient and caregiver perspectives on the common issues and symptoms between rare diseases with the goal of synergizing and advancing medical product development. To support this effort, TREND Community is launching a series of initiatives to understand the commonalities and differences between rare diseases by analyzing years' worth of real-world social data.
For our first data exploration, we analyzed two private Facebook groups to identify the common disease burdens, management strategies, and urgent unmet needs between two rare diseases, Epidermolysis Bullosa (EB) and Chronic Urticaria (CU). We presented these results at the Global Skin 2019 (globalskin.org) pre-conference Rare DERM Forum.
The following diagrams highlight areas for potential collaboration between these rare skin disease communities.
Disease Burden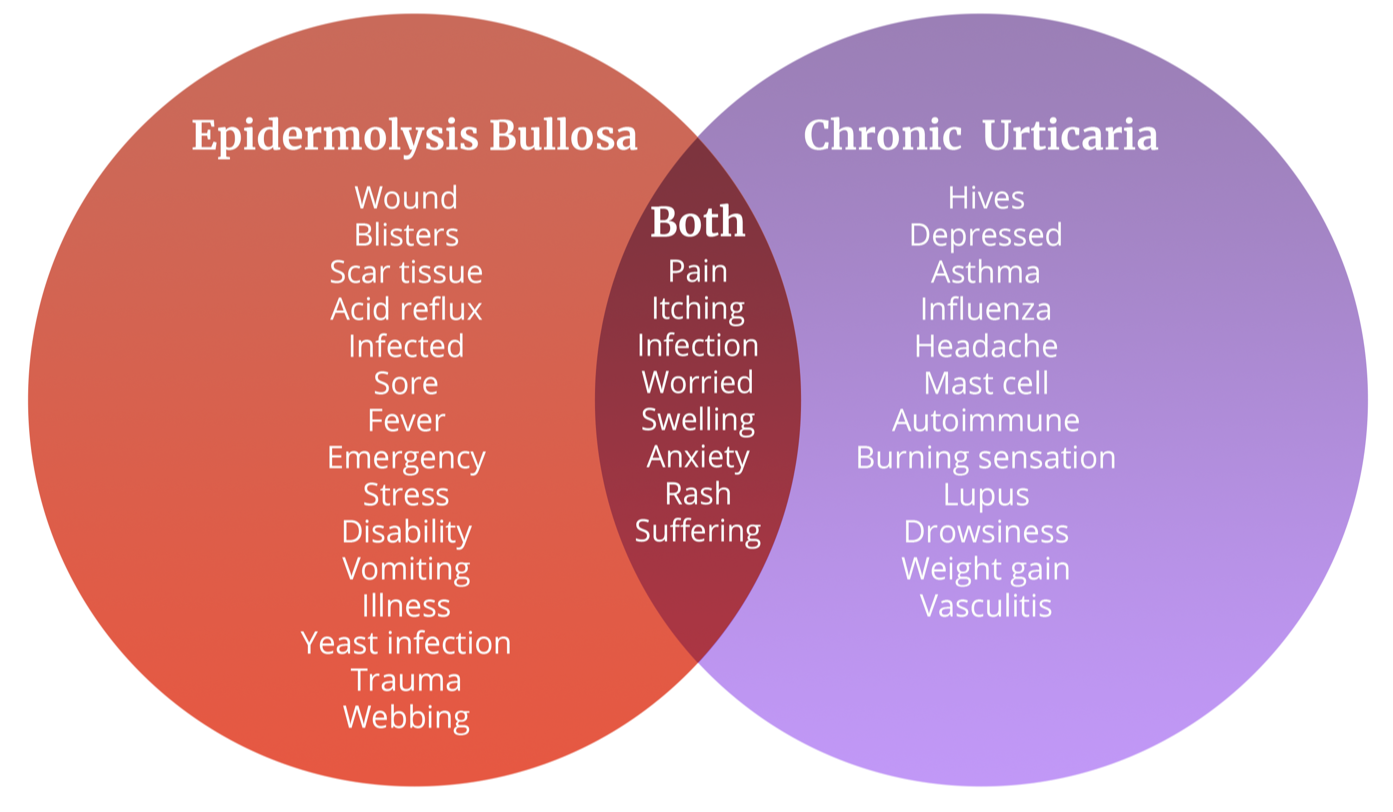 Disease Management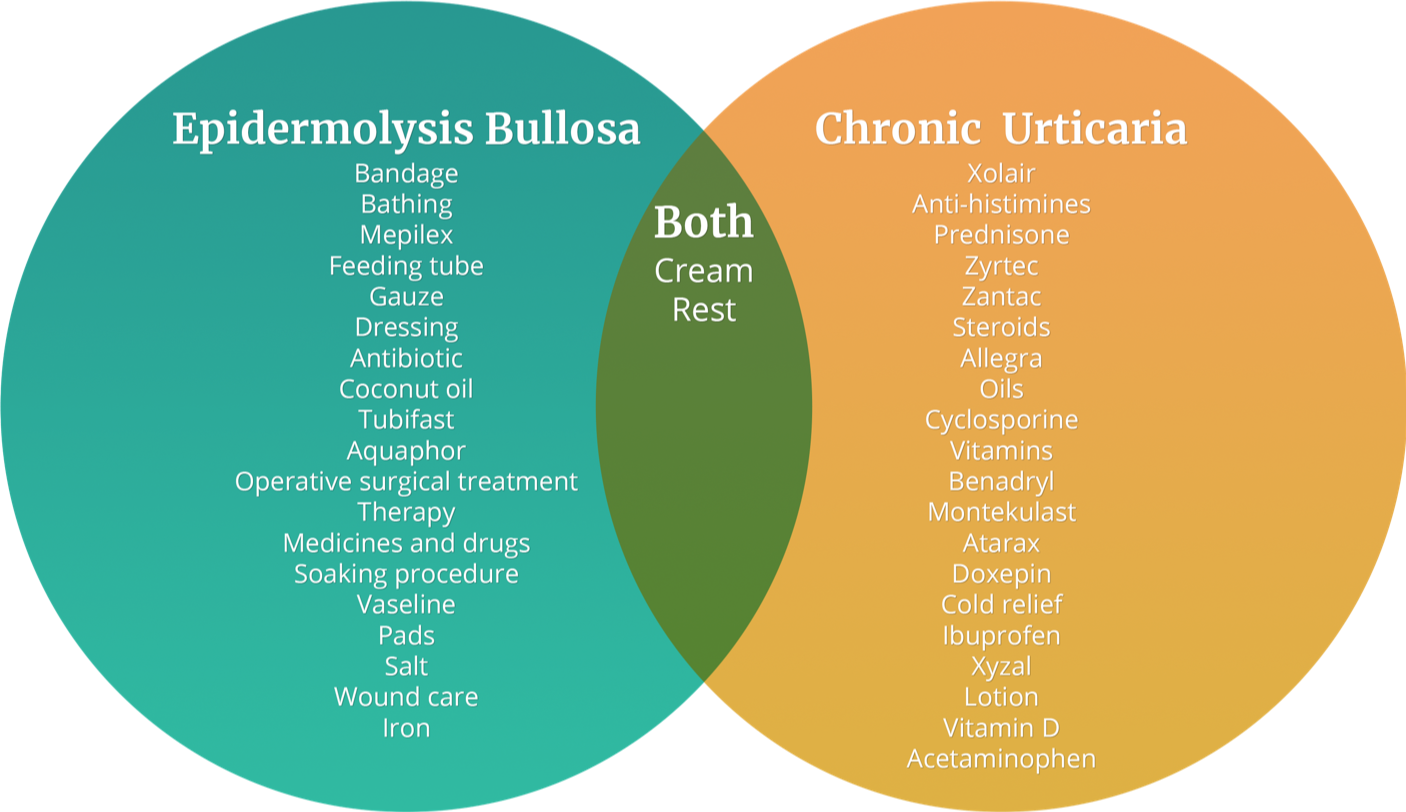 Other Significant Terms (used to identify unmet needs)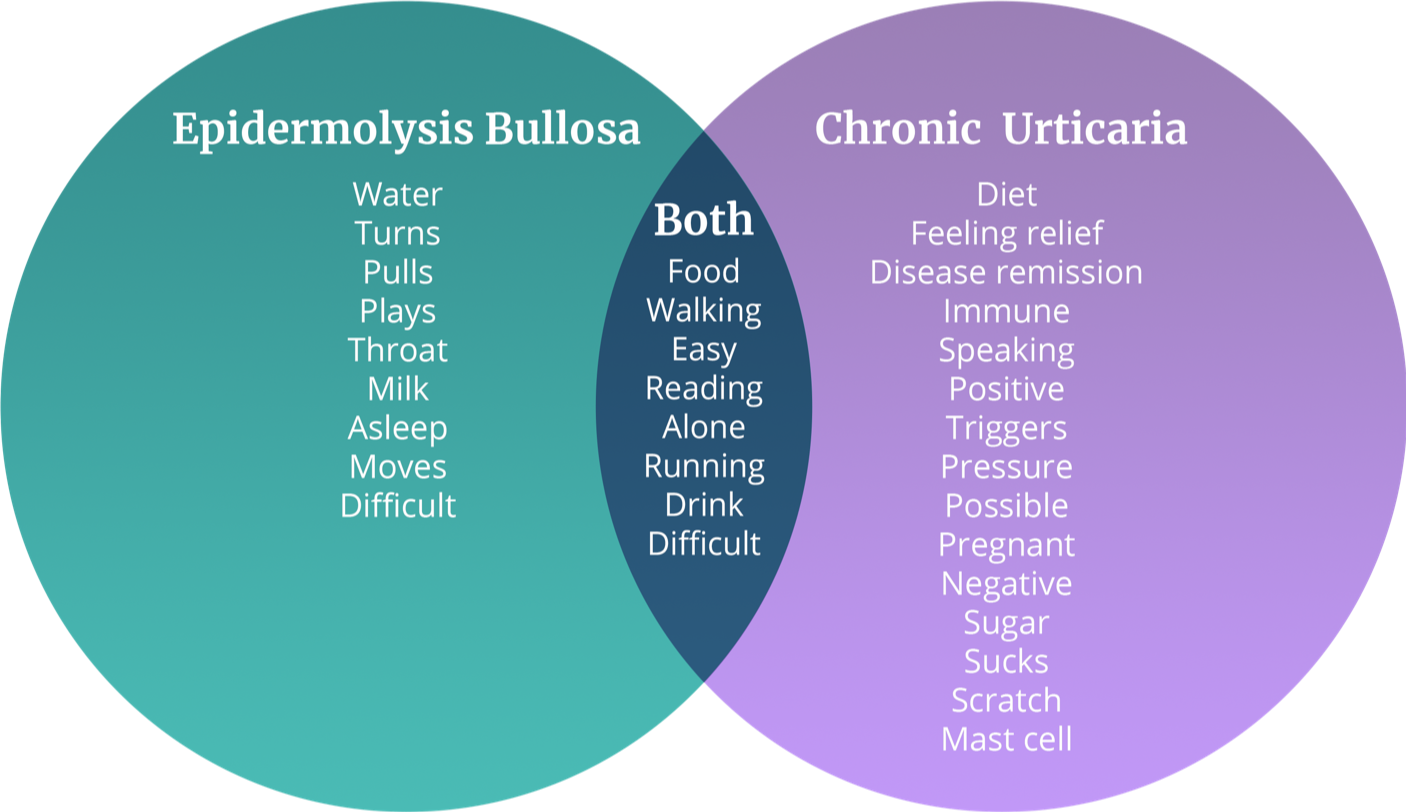 We thank our community partners for their participation in this collaborative work to capture and analyze the lived experiences of patients and caregivers living with rare disease. Together we can potentially accelerate the development and delivery of new treatments through the discovery of novel endpoints and opportunities for innovative trial designs.
Follow the link to see the full Epidermolysis Bullosa Lounge report: https://drive.google.com/open?id=1htvNV0GbdnC73OEB2wzPTgnIfD8pOIUI
Follow the link to see the full Chronic Urticaria Support Group report: https://drive.google.com/open?id=1GhhbvZB6BYxLazLFc46S-lnQx9fSzv5K