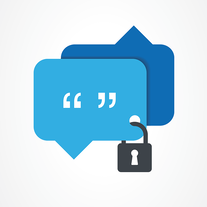 TREND Community aspires to create a social media platform focused on the needs of rare and chronic disease communities. These communities use social media to improve their lives, support each other, and advocate for each other. The conversations that come out of these communities can be analyzed to provide researchers and companies new insights that allow all of us to find new ways of treating their disease or lessening its impact. We welcome an ongoing dialogue with you all. We will strive to provide transparency, consider your input, build trust and design a platform that is true to our mission.
Social media provides fantastic spaces for all of us to use, allowing conversations and communication across the world to flourish. Not only are we able to follow the lives of friends from different layers of life, but we can also connect to people with shared interests from around the world. Critics are taking aim at many companies, however, for a variety of problems including undermining democracy[1], selling our data[2], and invading our privacy[3]. Current Social media platforms are designed to make money through advertising and selling the information gathered, and not necessarily to support the people using them.
For communities of rare disease, including caregivers, family members, and the individuals with the disease, social media platforms allow for support, sharing of information, and political action. These conversations are also a wealth of information for researchers, including pharmaceutical companies, medical device manufacturers, insurers, and others to understand the disease and the needs of those living with the disease. Companies like TREND Community have recognized the value of these conversations and use various data-mining techniques to uncover useful information and insights. Examples include the following:
Pain plays a higher role in the lived experience of a disease than previously understood
Sleep issues may be part of the underlying problem of a disease
Diet changes can have a measurable impact on school performance and mood
These insights may lead to new research and treatments for these communities. Our goal is to find more insights like these and improve the quality of life for people living with rare diseases.
TREND Community hopes to also bring transparency, dialogue and trust to the relationship with users and clients to ensure that everyone has a voice and a way to raise concerns as well as a clear understanding of how the platform works, how data are collected, de-identified and analyzed, and how TREND makes money and what TREND learns and knows.
Contact us at interested@trend.community to share your thoughts and opinions and let's keep this conversation going.
[1] https://www.nytimes.com/2018/11/24/opinion/sunday/facebook-immoral.html,https://www.youtube.com/watch?v=5CQ5-NMzG8s
[2] https://www.cbsnews.com/news/facebook-your-personal-info-for-sale/
[3] https://www.forbes.com/sites/thomasbrewster/2016/06/29/facebook-location-tracking-friend-games/#2f6b10ee35f9